Seattle Carpet Cleaners
Seattle Carpet Cleaners specializes in carpet upholstery cleaning, furniture cleaning, and rug cleaning. Our customers appreciate the fact that we are experts at what we do. Your living room, kitchen, bathroom, and other areas of your home will be left spotless, and you'll gain valuable free time by letting us take care of those household chores.
Our technicians starting point starts from Seattle, WA 98109 and stretches throughout the entire metro and beyond:
Seattle, WA 98109: 98101-109, 98112, 98115-119, 98121-122, 98125-126, 98133-134, 98136, 98144, 98146, 98148, 98154-155, 98164, 98166, 98168, 98174, 98177-178, 98188, 98198, 98199
Bellevue, WA - 98004, 98005, 98006, 98007, 98008
Kent, WA - 98031, 98032, 98042
Federal Way, WA - 98003, 98023
Renton, WA - 98055, 98056, 98058, 98059
Redmond, WA - 98052, 98053
Kirkland, WA - 98033, 98034
Seattle Hill-Silver Firs, WA - 98208
Our main cleaning services include:
Carpet Cleaning:
Powerful truck mounts, remove oil and dirt, fast drying of carpets.
Upholstery Cleaning:
Safe and powerful cleaners, steam cleaning, shampooing, stain removal.
Furniture Cleaning:
Deep cleaning, shampooing, fast drying, stain and spot removal, removal of pet and smoke odors.
Rugs:
Thorough cleaning, shampooing, stain removal, deodorizing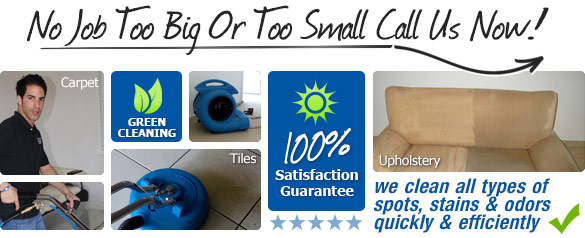 Secondary cleaning services provided include:
Move in and out cleaning:
From simple vacuuming to a complete house cleaning, we can make your move easier.
Water damage restoration:
Regardless of whether this took place in a residential or commercial location, call Seattle Carpet Cleaners for assistance.
Air duct cleaning:
Nobody enjoys this chore, so why not hire us?
Pet stain removal:
Disinfecting and deodorizing products will remove the stain completely.
Commercial carpet cleaning:
Our shampooing equipment and our method of quickly drying carpets is sure to please you, your employees, and your valued customers.
Professional Cleaners
Any professional carpet cleaning company is obligated to provide good service, but Seattle Carpet Cleaning believes we are also obligated to protect the health of our customers. Having carpets cleaned professionally and removing dirt is one way to control allergies & asthma. But, it might surprise you to know that many of the detergents used by other companies can actually aggravate these conditions. That's why we stopped using them. Our environment friendly carpet cleaning (green clean) method involves using only natural, non-toxic products that will not harm you or your family.
Service throughout Seattle WA, Marysville, Everett, Lynnwood, Edmonds, Mountlake Terrace, Bothell, Shoreline, Kirkland, Redmond, Bellevue, Mercer Island, Shorewood, Burien, Renton, Sea Tec, Des Moines, Kent, Covington, Auburn, Federal Way, Tacoma, University Place, Lakewood, Puyallup, Parkland, Lacey Olympia and farther.
Like most large cities, Seattle offers a host of museums, attractions, and notable sites. Seattle is home to one of the largest air and space museums in the world. The Museum of Flight maintains over thirty-nine full-size historic aircraft in their Great Gallery alone. Of even grander proportion is the Seattle Center, home of the "Space Needle," a 1962 construction jutting 605 feet into the air. From the top of the Space Needle, viewers can see Mount Rainier, Puget Sound, and the Olympic and Cascade Mountains. Within the Seattle Center, one can also find many museums, theatres, parks, and gardens.